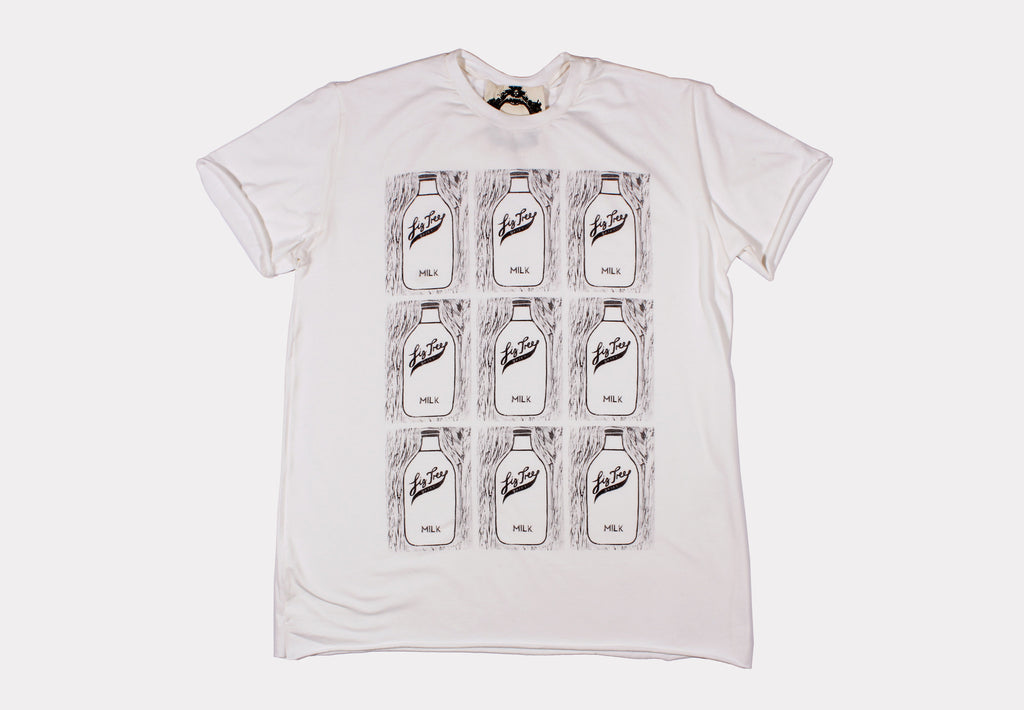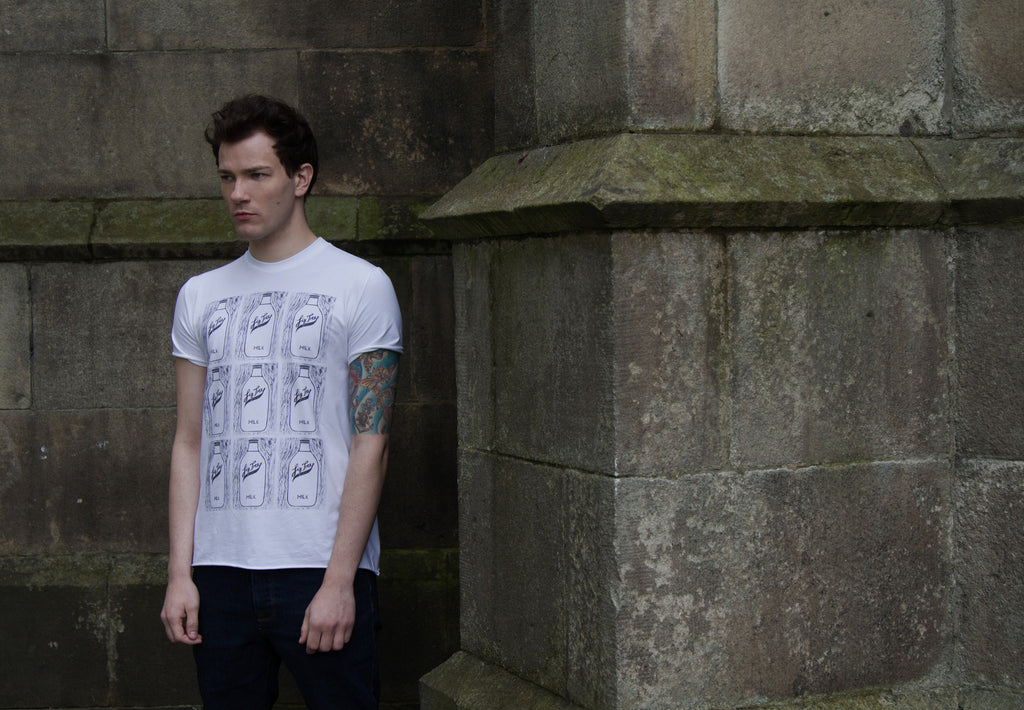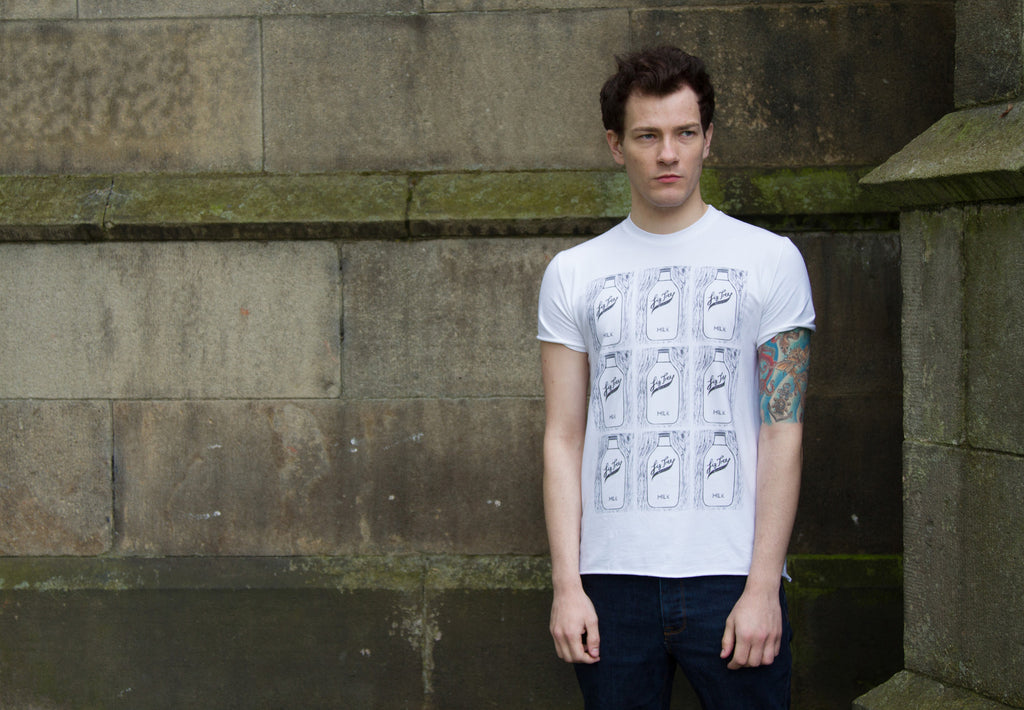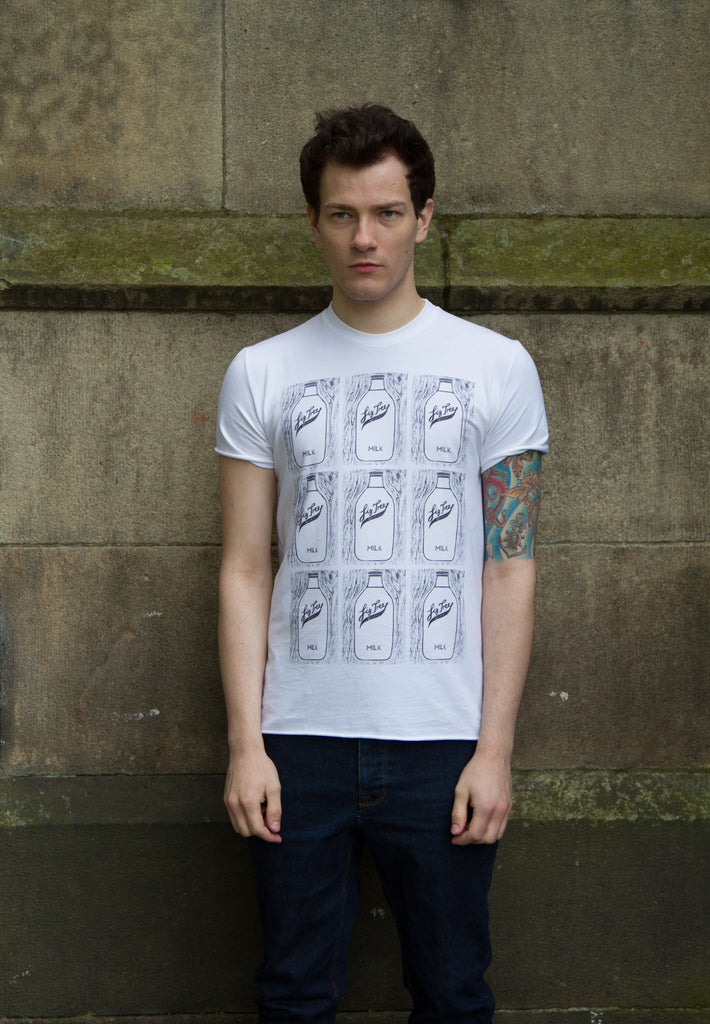 £24.99
£60.00
Bottle
Organic cotton & bamboo T-shirt with pop-art inspired print.
SIZE
APPROXIMATE CHEST MEASUREMENTS
SMALL
   

36 inches / 91 centimetres

MEDIUM   
   38 inches / 96 centimetres
LARGE

   40 inches / 102 centimetres
Product Details:
This T-shirt has been constructed from a luxuriously soft Bamboo and Organic Cotton stretch jersey.
This fabric is always a customer favourite, being so unbelievably comfortable and light.
It has been meticulously cut and sewn by hand in Manchester, England.
Organic Cotton is skin-friendly, soothing and a harmless natural fibre. Chemical-free, it's not going to have any adverse affects on your skin or your health.
We believe that in selecting luxuriously soft, organic fabrics, our products have a noticeably high quality and comfortably soft feel.
The print is devised from a Pop-art inspired original hand-cut lino print of a milk-bottle; a subtle reminder of controversial political policies of austerity.
It has been applied digitally directly to the finished garment, using water-based inks, also here in Manchester.
- Round neck -
- Raw edged, rolled hems -
- 46% Bamboo, 46% Organic Cotton, 8% Elastane -
- Made in England -