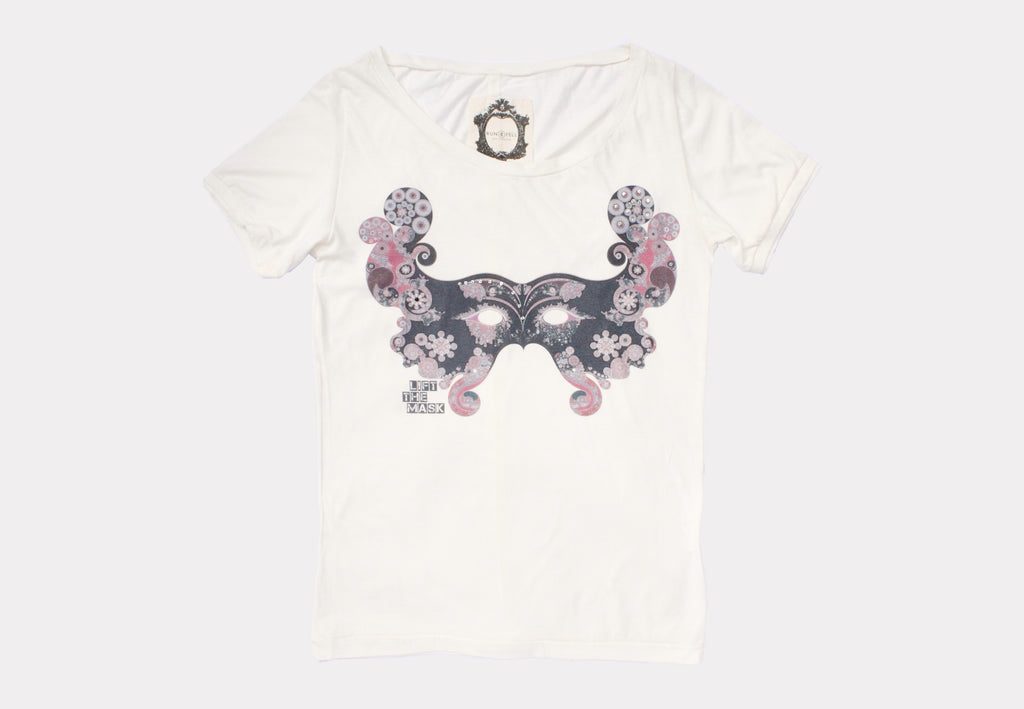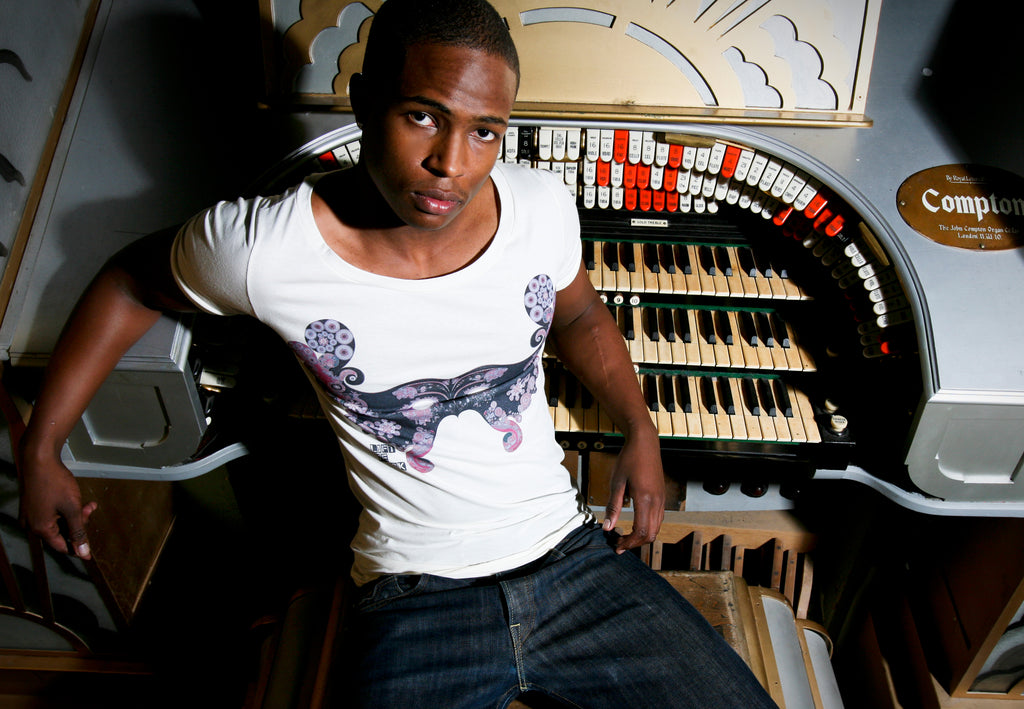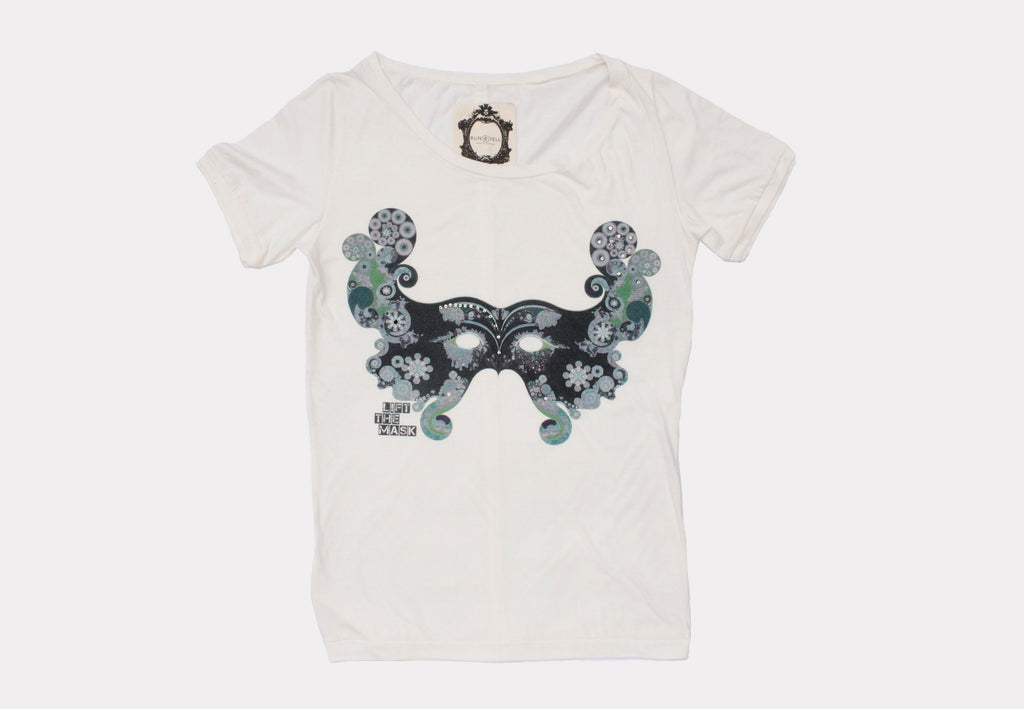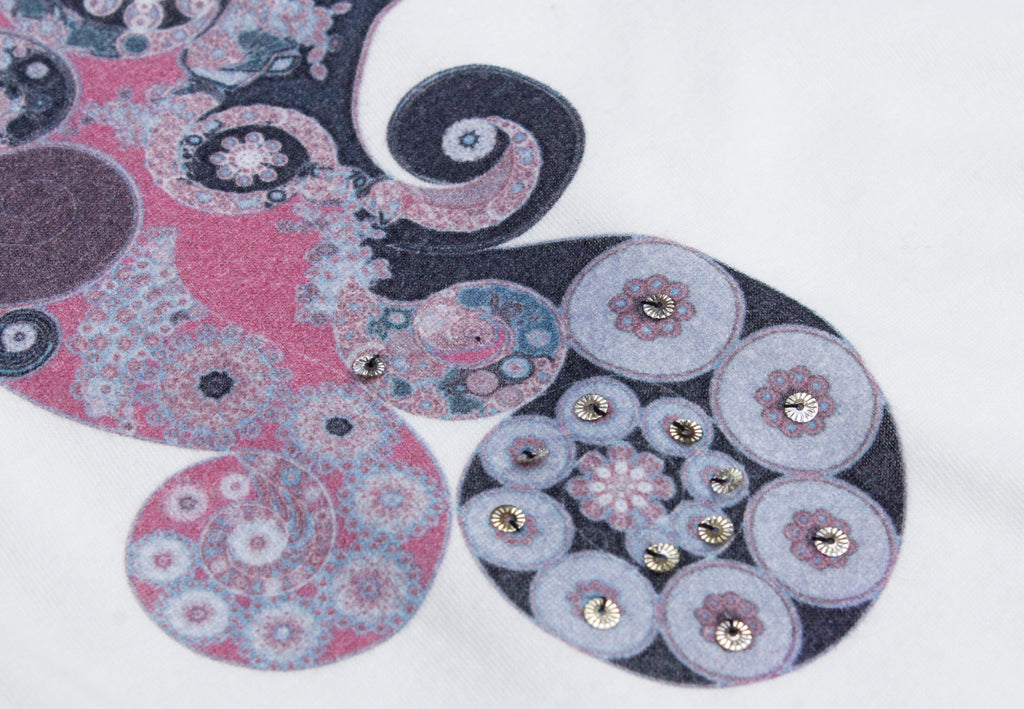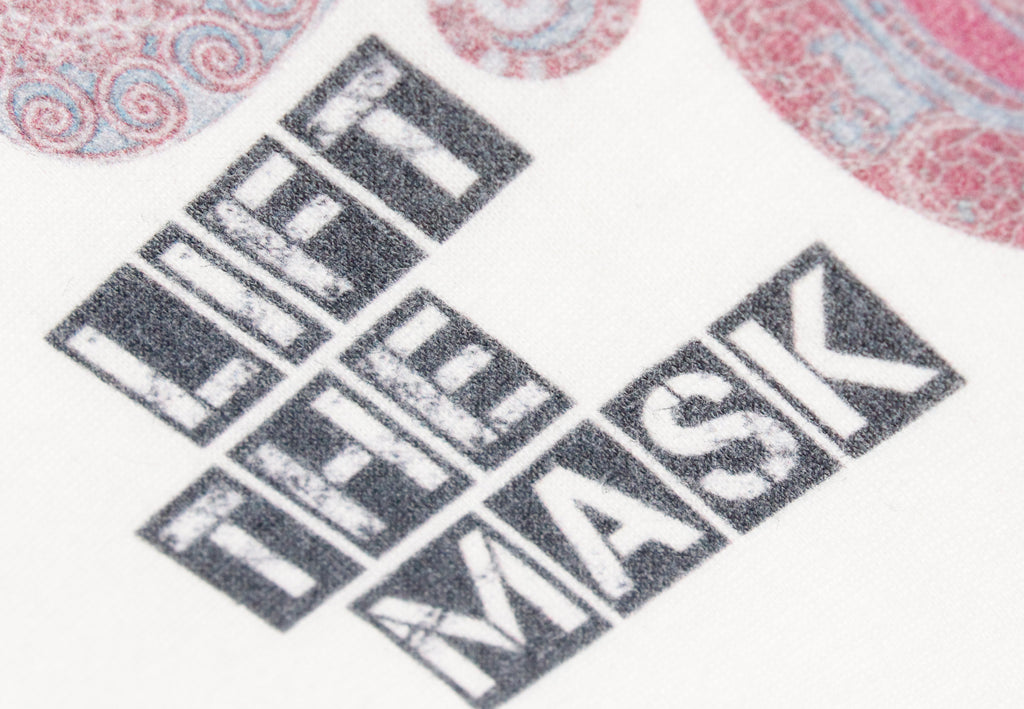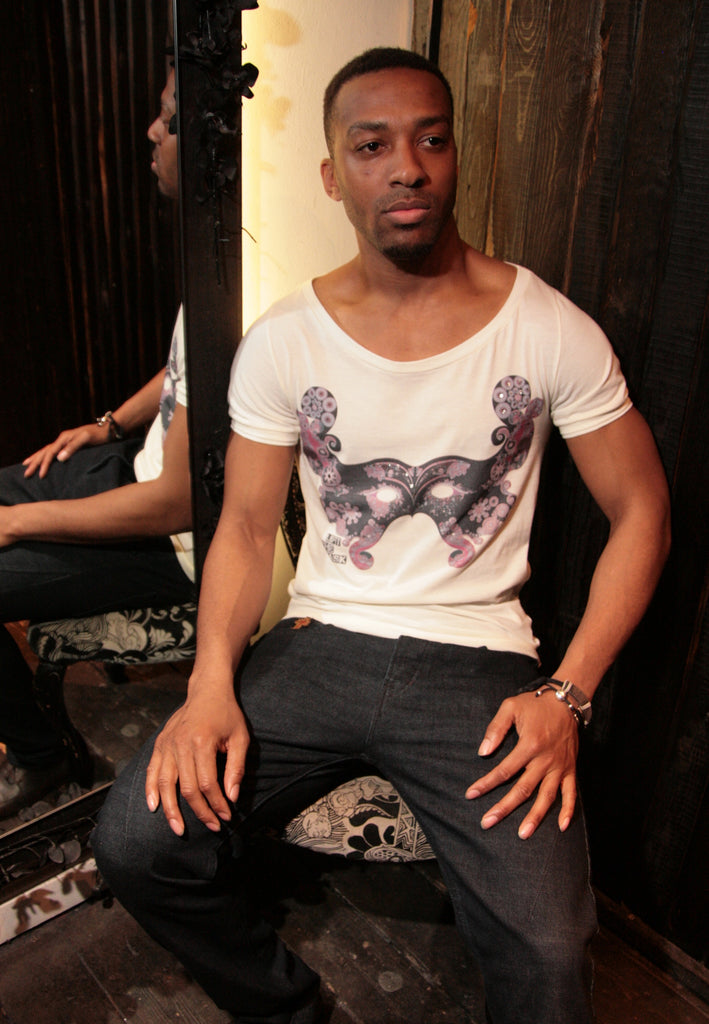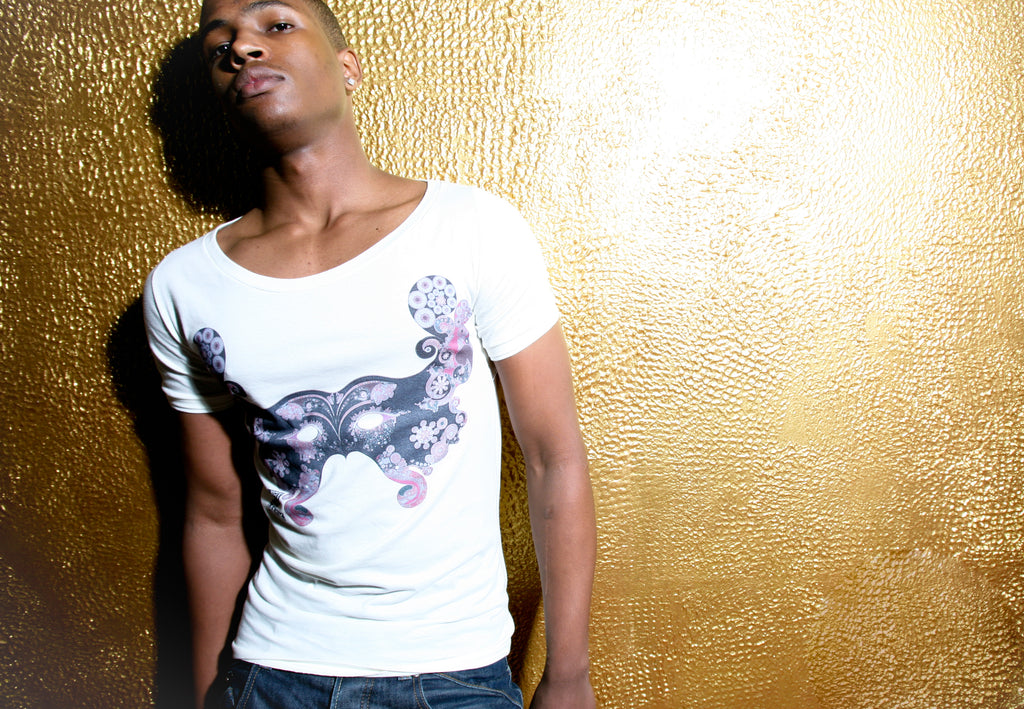 £28.00
£54.99
Lift The Mask
Cotton T-shirt with illustrated mask print.
Available in green or red.
SIZE
APPROXIMATE CHEST MEASUREMENTS
SMALL
   

36 inches / 91 centimetres

MEDIUM   
   38 inches / 96 centimetres
LARGE

   40 inches / 102 centimetres
Product Details:
This T-shirt has been constructed from a lightweight, cream, soft 100% cotton jersey.
It has been meticulously cut and sewn by hand in Manchester, England.
Part of our "Disguise" collection, the front features a full-colour digital print.
The design depicts a intricately detailed mask, suggesting concealment and deception.
The "mask" features hand-stitched French antique metal sequins, adding to the notion of how the truth in political and social issues can be glamourised and embellished.
 - Rear stitched seam detail -