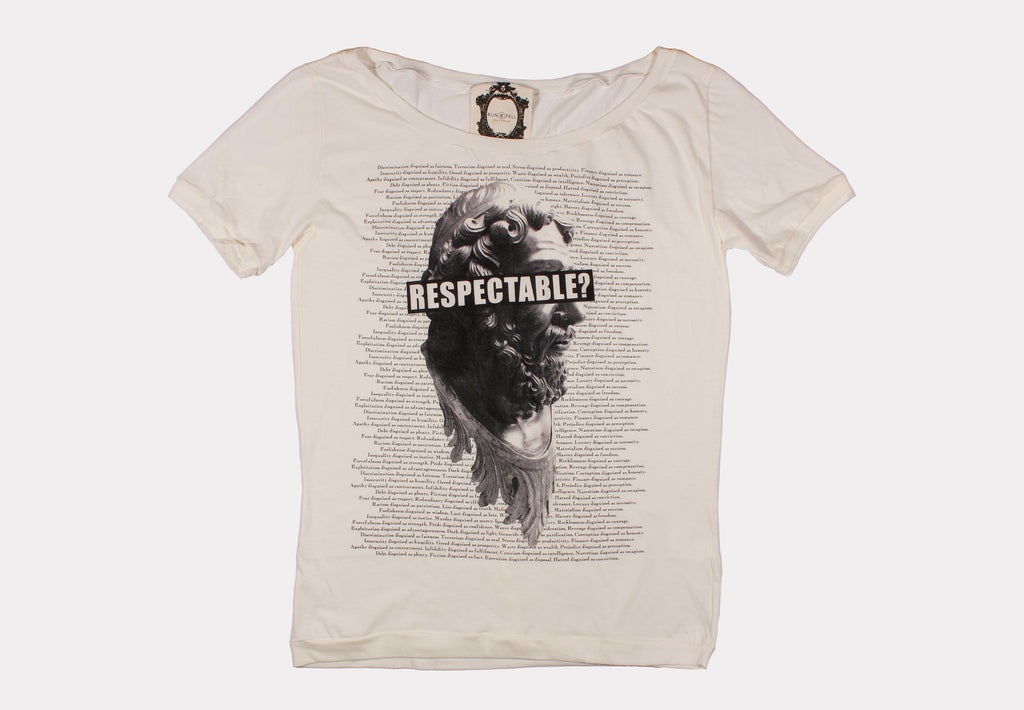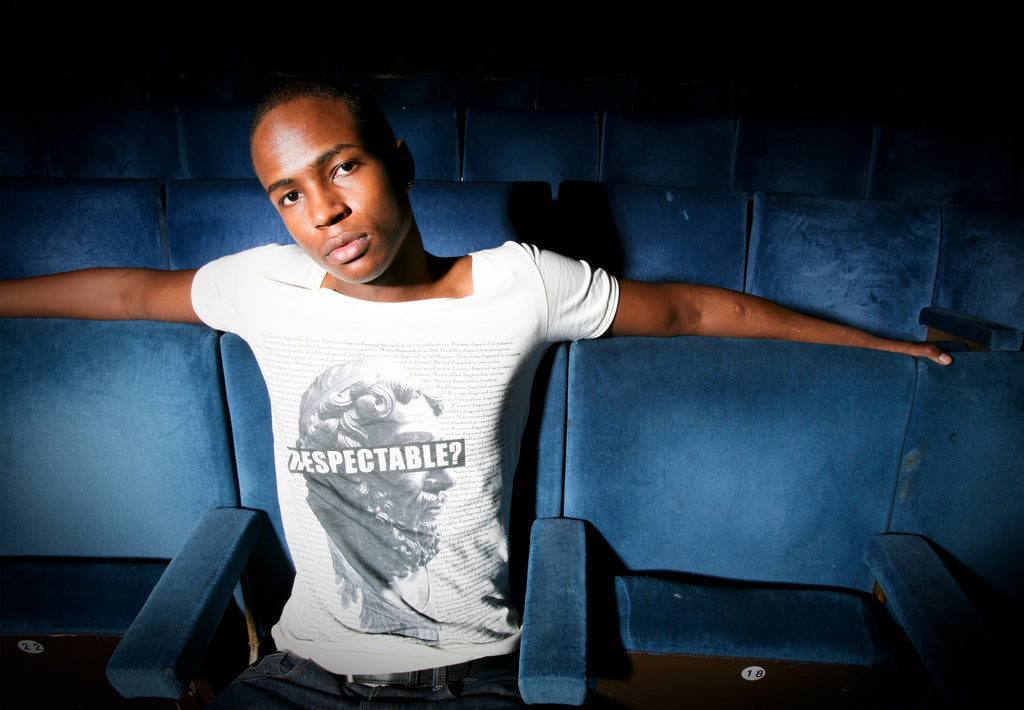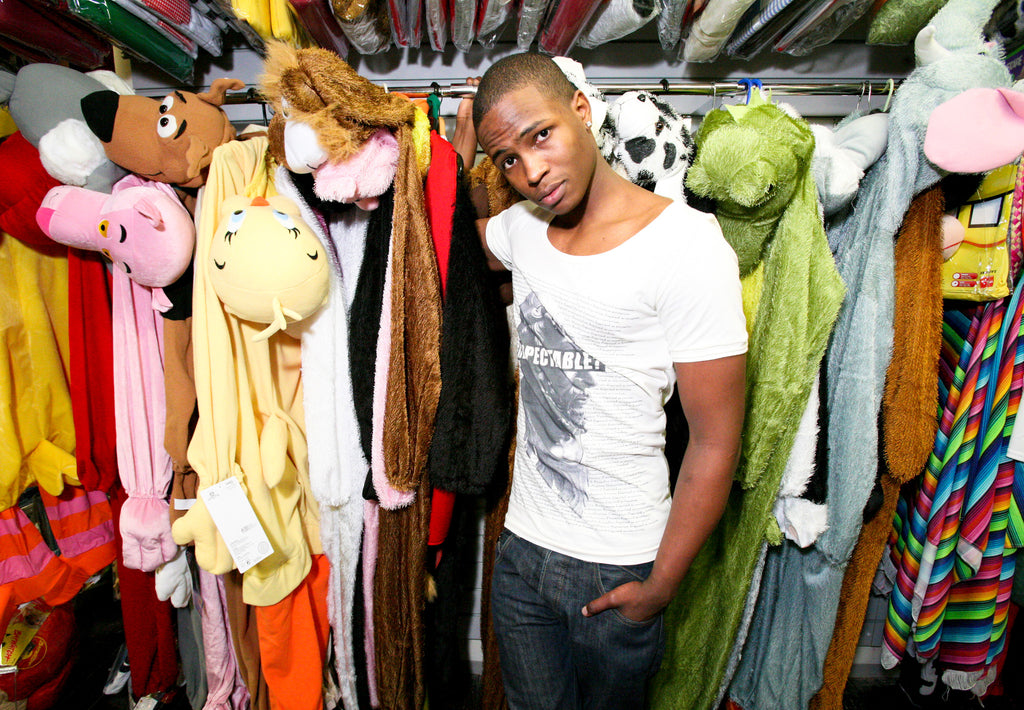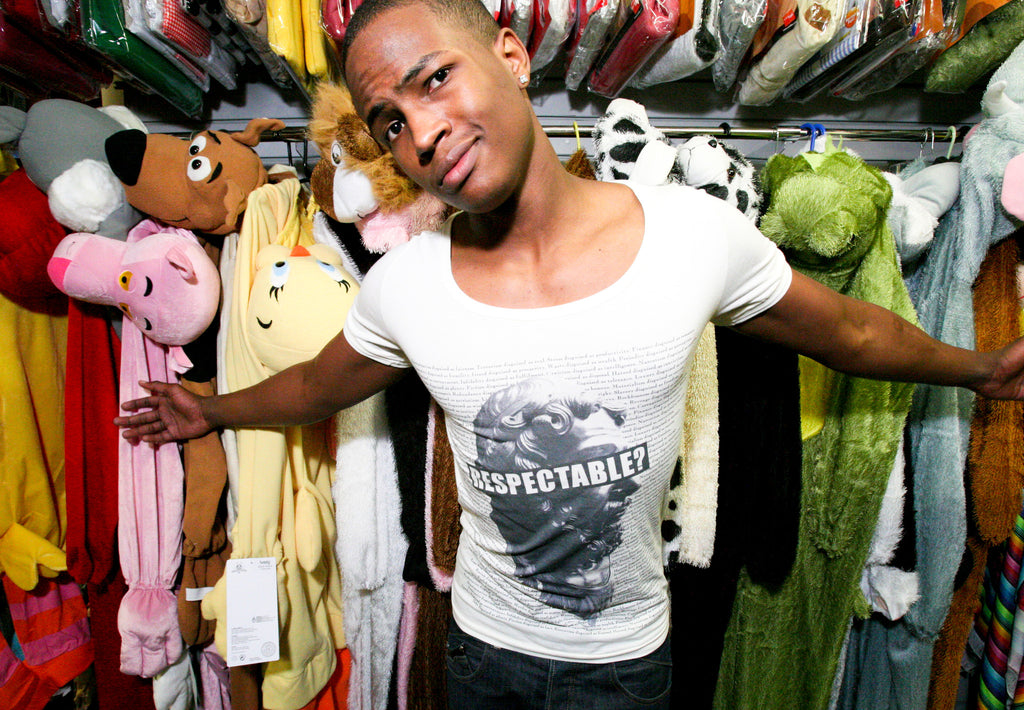 £30.00
£54.99
Respectable?
Cotton T-shirt with statue head print.
SIZE
APPROXIMATE CHEST MEASUREMENTS
SMALL
   

36 inches / 91 centimetres

MEDIUM   
   38 inches / 96 centimetres
LARGE

   40 inches / 102 centimetres
Product Details:
This T-shirt has been constructed from a lightweight, cream, soft 100% cotton jersey.
It has been meticulously cut and sewn by hand in Manchester, England.
Part of our "Disguise" collection, the front features a monochrome digital print.
A political statement, the print design features an antique statue bust, its identity covered/censored by the words "RESPECTABLE?", questioning the motives and the integrity of those in power.
The background is made up of lettering which challenges the portrayal of various themes in politics and the media.
Phrases such as "Waste disguised as wealth", "Slavery disguised as freedom" and "Racism disguised as patriotism" indicate the way issues are spun and perspectives are warped for political gain.
 - Rear stitched seam detail -