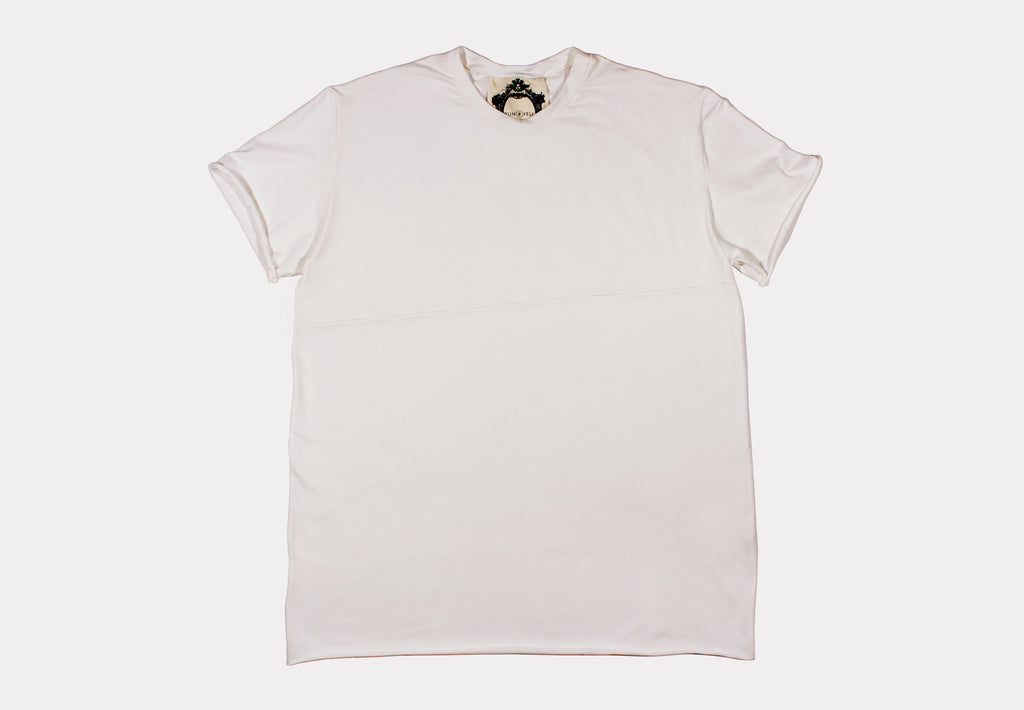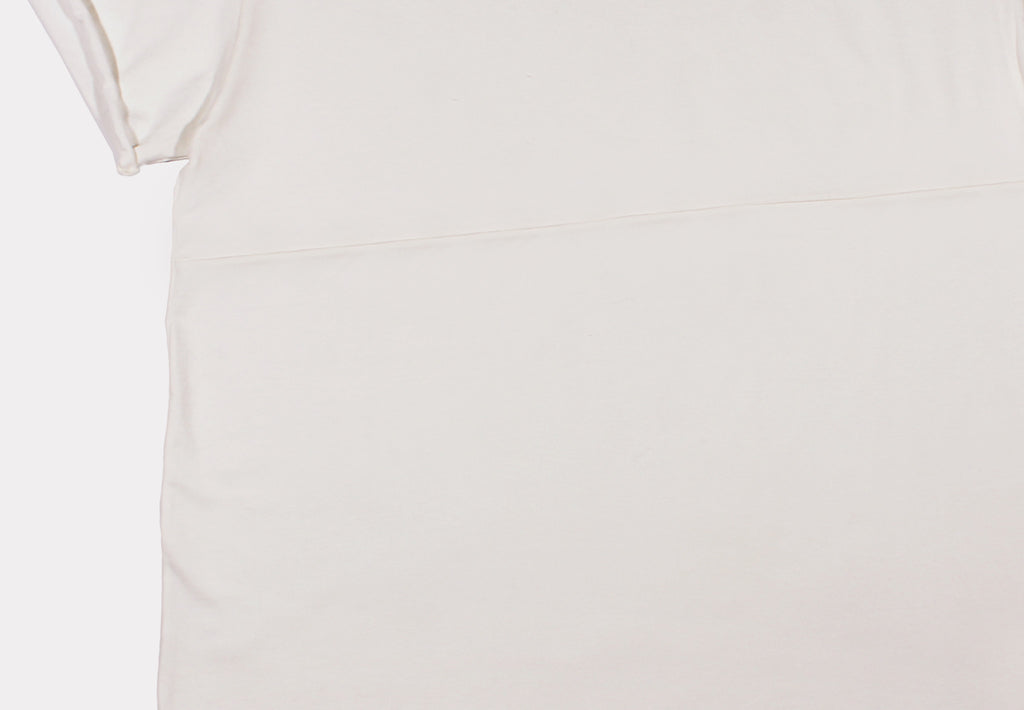 £28.00
£54.99
Slash
Organic cotton & Bamboo T-shirt with diagonal seam across chest.
SIZE
APPROXIMATE CHEST MEASUREMENTS
SMALL
   

36 inches / 91 centimetres

MEDIUM   
   38 inches / 96 centimetres
LARGE

   40 inches / 102 centimetres
Product Details:
This T-shirt has been constructed from a luxuriously soft Bamboo and Organic Cotton stretch jersey.
This fabric is always a customer favourite, being so unbelievably comfortable and light.
It has been meticulously cut and sewn by hand in Manchester, England.
We believe that in selecting luxuriously soft, organic fabrics, our products have a noticeably high quality and comfortably soft feel.
The front features a diagonal seam across the body.
 - Diagonal stitched seam detail across chest -
- Raw edged, rolled hems -
- 46% Bamboo, 46% Organic Cotton, 8% Elastane -